The Baggios
The Waiting Room, London.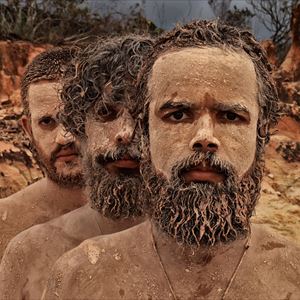 This event is for 18 and over - No refunds will be issued for under 18s.
Contact venue for tickets
More information about The Baggios tickets
The Baggios // Sergipe - Brasil // Psych - Rock // Self recs. //
The Baggios is one of the most important rock bands in Brazil today, playing at Lollapalooza Brasil and touring over Mexico, Canada and the United States as well as more than 80 cities in Brazil.

https://www.youtube.com/channel/UCWy9GY_LgfRVGaWRGLZqpmQ
https://youtu.be/YudmLeYA0w8
https://youtu.be/nzO3SEMolVY

The Baggios new album "Vulcão" was released in October 2019 with lead single "Caldeirão das Bruxas".

https://youtu.be/YudmLeYA0w8

The frontman, composer and guitarist from The Baggios is Julio Andrade, coming from a small city called São Cristóvão, a very ancient, lost and violent city from northeast of Brazil. The Baggios have 4 albums, 1 dvd and more than 14 years of career, collecting great accolades around the world for their visceral shows and originality in their albums with classic tones and blues riffs that mix very well with 70's rock and roll and Brazilian music, Baião, and Desert Blues.